Young Living Farms
Plants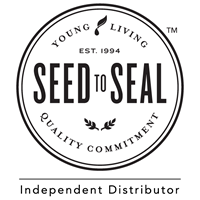 Years of experience have taught us how to select the ideal botanicals for desired oil potency, plant under optimal conditions, use prime soil and natural methods to encourage growth, and know the precise time to harvest each crop.
Preparation
Using a gentle, proprietary technique for steam-extracting the most potent essential oils, our distillation process ensures we meet our own, industry leading Therapeutic Grade distillation standards.
Purity
Inside our state-of-the-art testing facilities, every batch of essential oils is subjected to rigorous analysis. Those with even the slightest hint of possible impurity are rejected.
Potency
This unerring focus on quality ensures that the naturally occurring compounds contained in each of our products are of the highest and most consistent bioactive levels.
No matter what time of year you visit the Young Living farm, you will get an inside look at some phase of our planting and distilling operations. In the spring you will see the starts being planted and the fields being cultivated. In the summer and fall you will not only view vast organic fields of lavender, peppermint, clary sage, and other herbs, but you will also witness acres and acres of herbs being harvested by Young Living's custom-engineering cultivation equipment and distilled in Young Living's specially-designed stainless steel distilling chambers.